COVID-19 ADVISORY
Updated 1/11/2021: As you may be aware, the 2020 MIKIW conference, set to be hosted by the University of Wisconsin-Madison School of Pharmacy, was postponed due to the COVID-19 pandemic. We are pleased to announce that we have resumed efforts to host this conference, and that in the interest of everyone's safety we have moved to an entirely virtual format. Please see the Meeting Details tab for more information.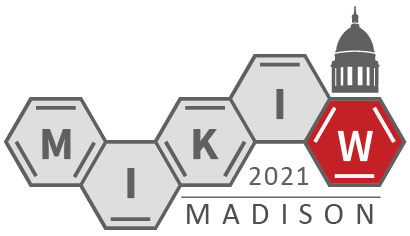 On behalf of the Division of Pharmaceutical Sciences at the University of Wisconsin-Madison, we are thrilled to invite you to the 58th Annual Medicinal Chemistry Meeting-in-miniature. It will be only the second time, and the first in over 35 years, that the MIKIW meeting will be held in Madison, WI. It will also be the first fully virtual MIKIW conference.
We are delighted to have Dr. Emma R. Parmee, Global Head of Discovery Sciences at The Janssen Pharmaceutical Companies of Johnson & Johnson, as our keynote speaker.
We look forward to hosting you!
Important Dates
Registration is open NOW, and closes March 8th, 5 PM Central Time. Please read the Registration Info page before registering by clicking here.
.